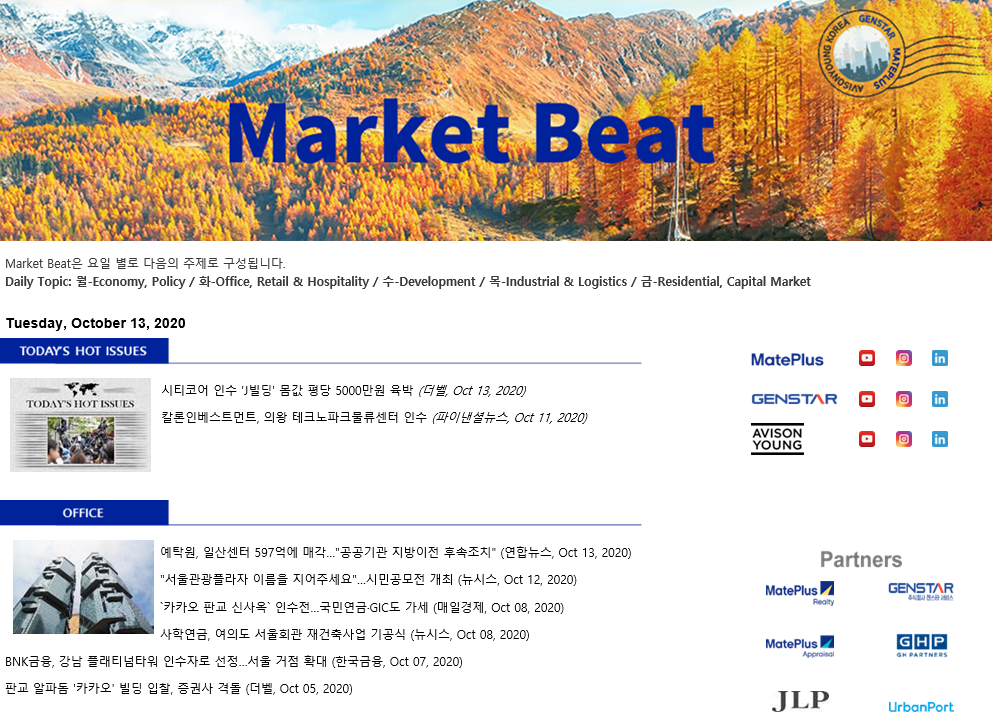 Subscribe to Market Beat
AvisonYoung Korea provides our clients daily news clipping service,
Monday - Economy & Policy
Tuesday - Office, Retail & Hospitality
Wednesday - Development
Thursday - Logistics
Friday - Residential & Capital Markets along with research papers from AvisonYoung Global and AvisonYoung Korea.
Click on the "Subscribe" button below and get a grasp of Korean commercial real estate market trends now.

Once you have disclosed your information on our "Subscribe to Market Beat" google form, you will be giving your express consent to receive electronic communications from Avison Young Korea.
(Privacy Policy, Terms of Use)